This Project was to mark the association between Adobe & Sydney Opera House.

Adobe and Sydney Opera House announced a two-year marketing partnership, and the Opera House as a major new Adobe Creative/Marketing Cloud customer. The partnership will demonstrate how the two brands work together, showcasing how technology and digital innovation are a core component of emphasizing art and this iconic brand.
The Creative Brief was provided by the Adobe Marketing & Communication of Adobe Australia.

Below was the quick sketch of the brief which I wanted to work on and this is what gave me a start.
All the images were used from Adobe Stock and few images of the Opera house was shared by the Sydney Opera House Team.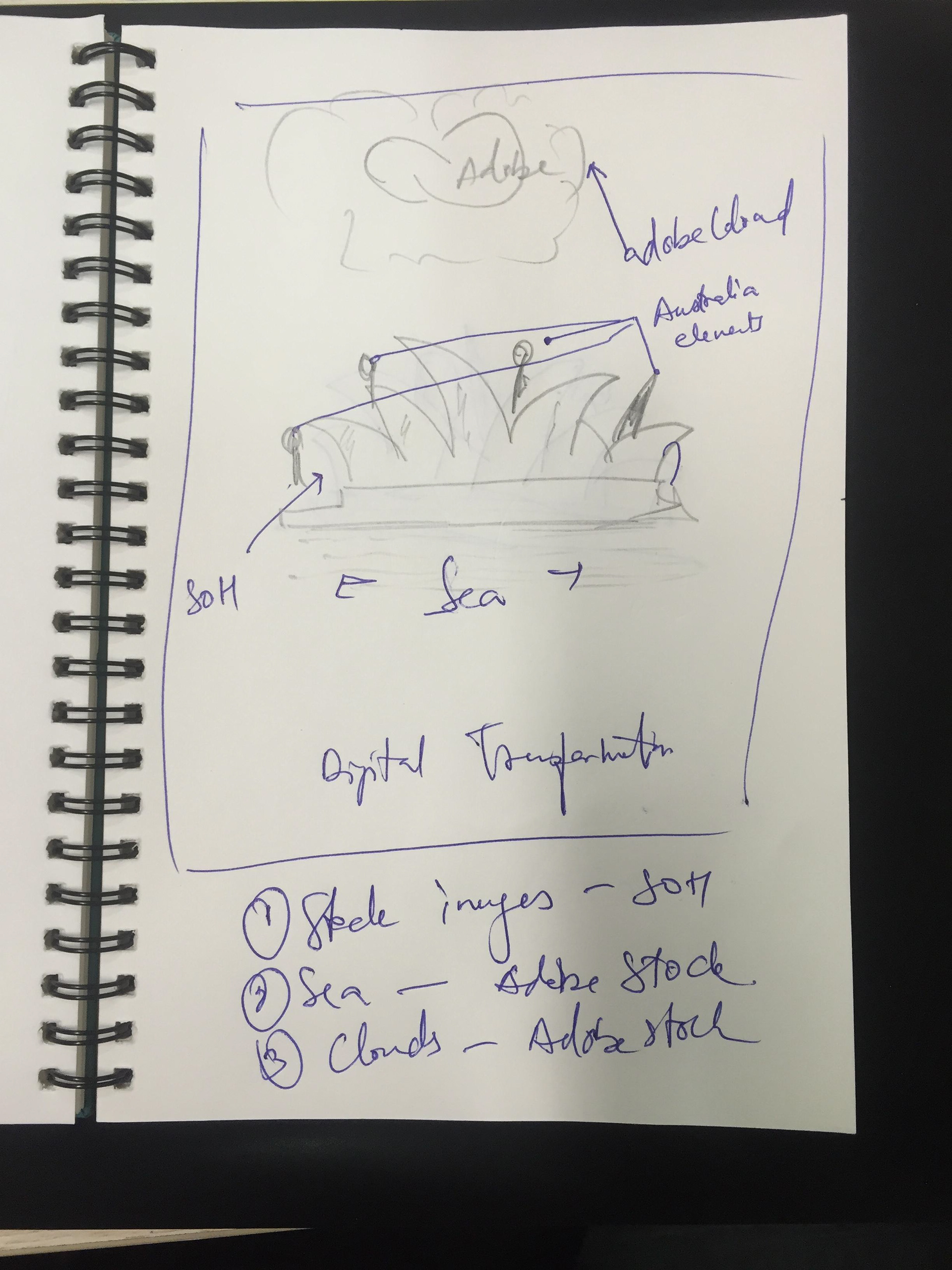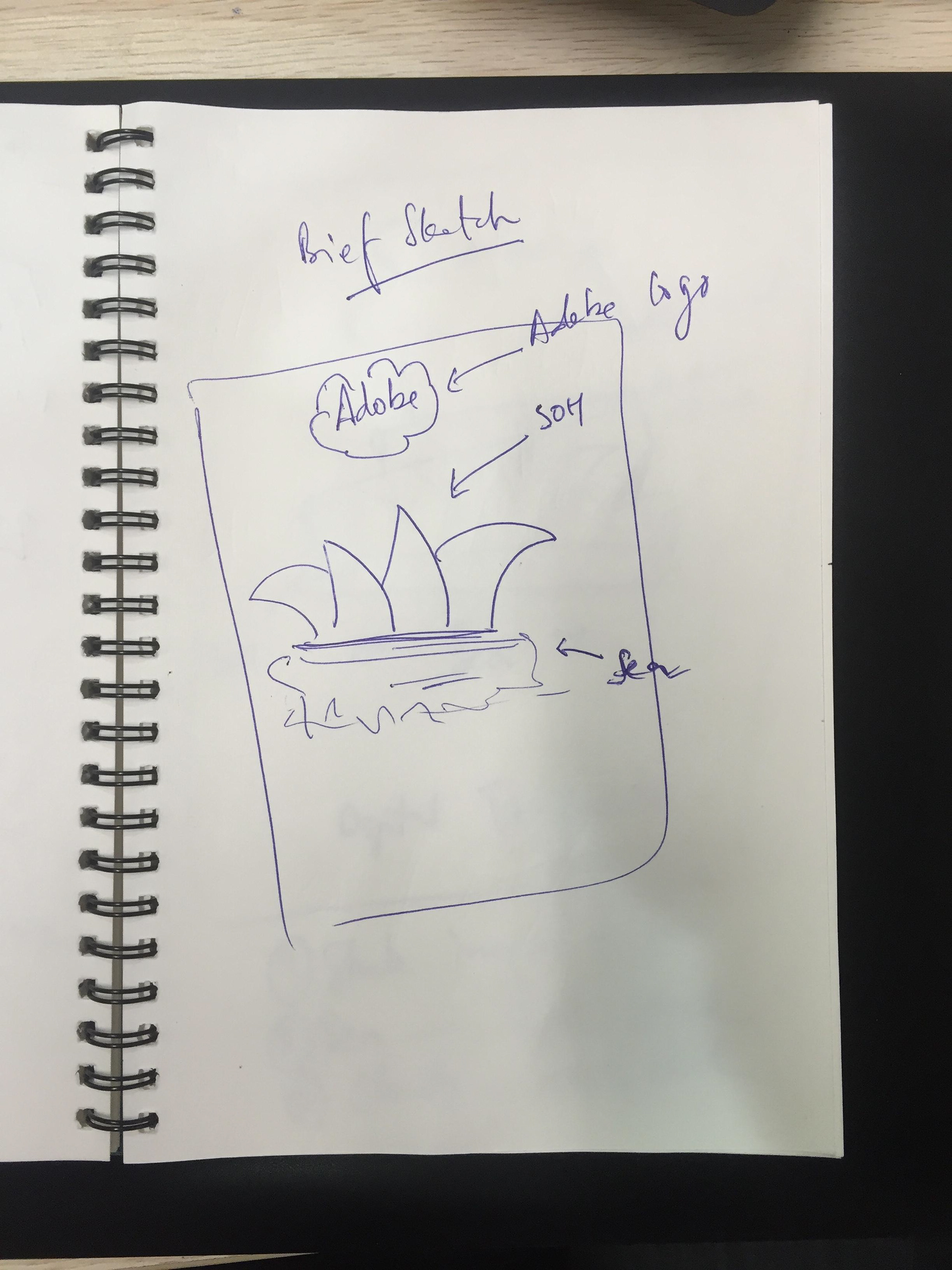 Below are all the various versions of the art work that was created for selection.